Log in to your Microsoft 365 account and navigate to https://myaccount.microsoft.com/
Click on Security info on the menu bar on the left side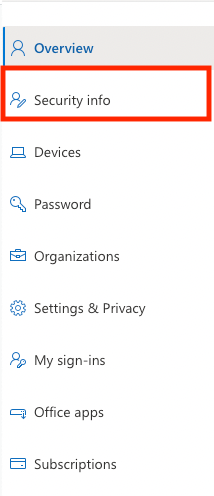 3. Click on the Add sign-in method link

4. On the next screen select App Password from the drop-down window. and then select Add.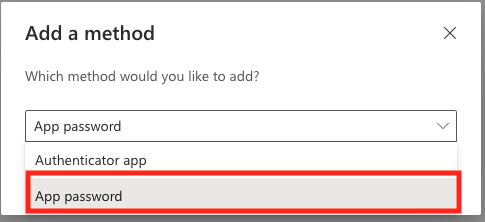 5. Enter a name for the app password, it could be anything you'd like as long as it is at least 8 characters long. In the example, the app-password name is "NylasApp". After entering the name, select Next.
Note: Please do not use any special characters, otherwise it the Next button will not be clickable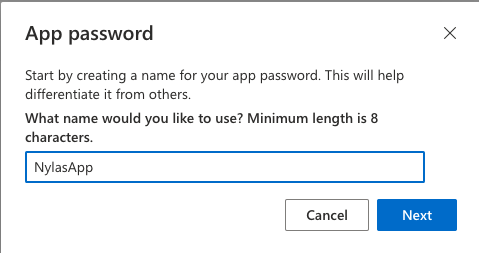 6. Copy the password from the App Password Page and then select Done. Please be sure to save this somewhere for future use.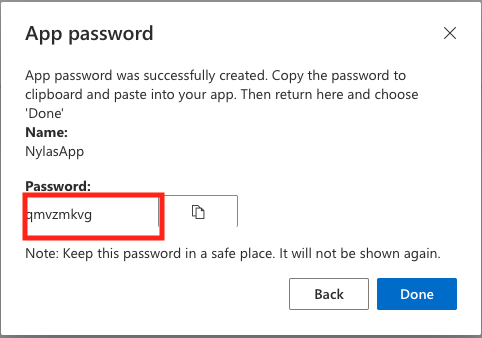 7. Re-start the authentication flow and log in using your email address and the newly created app password you copied above.
Updated