The error Unable to Authorize Microsoft/Office365 account may occur when an account has an issue with the connected mailbox.
Description
Users may be trying to connect an account without a connected mailbox. This may occur because of a missing email address.
Resolution
- Visit the Graph Explorer webpage.
- Log in with the user credentials.
- Get the profile details by clicking on the `Get my profile` tab.
- Confirm a value exists for mail field in the response.
- Confirm that the email address is the same email address they are using to log in.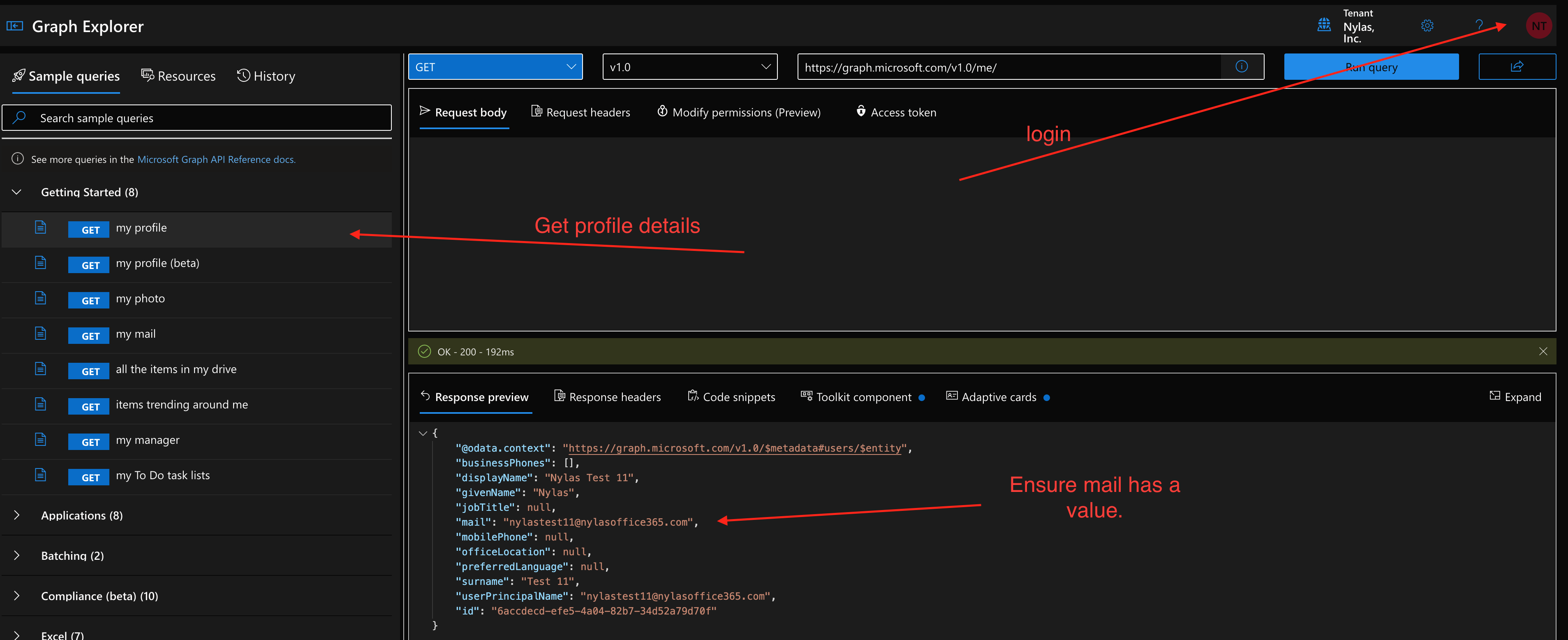 Workaround
Nylas only supports accounts without a mailbox using Virtual Calendars.