When setting up your integration, Google requires verification through their system to use your app with external users.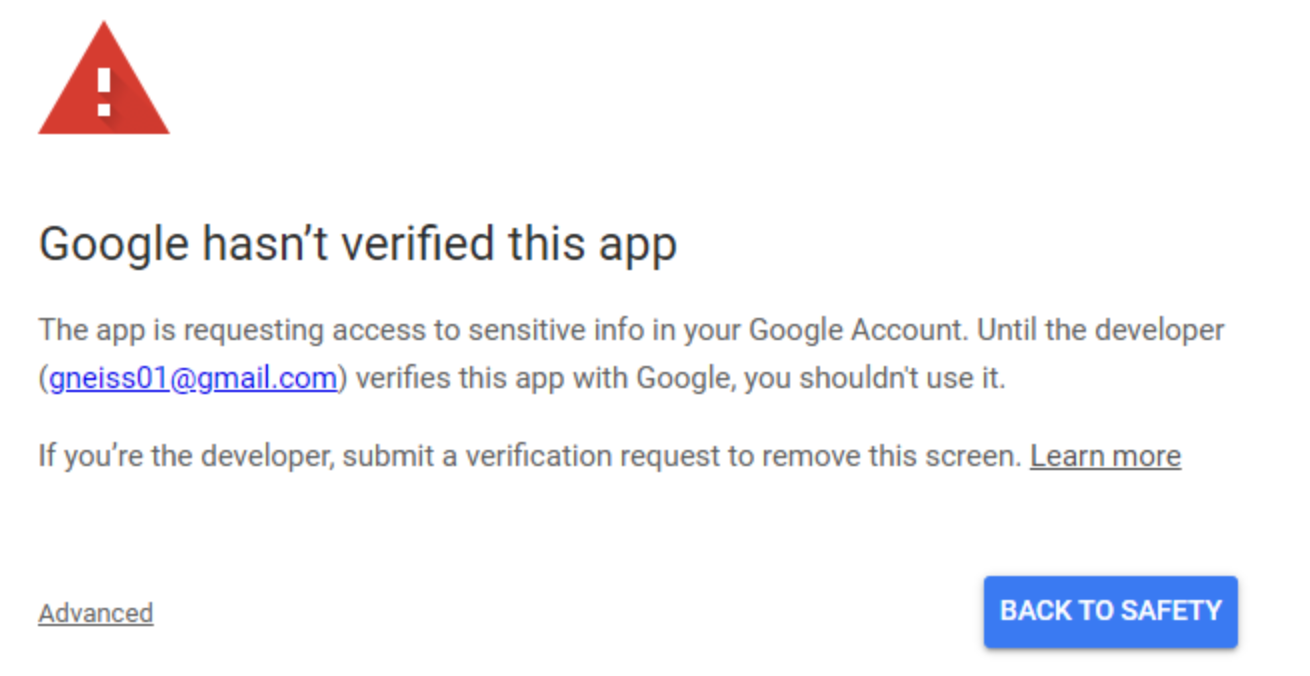 Using only internal users, your app can get Google account access for production or development. View the Internal Application section of the Create a Google Application guide.
Only users who have an account within your organization can access the application. Users from your organization won't see the unverified application warning when they authenticate.
Use internal applications to skip the App Verification and Security Review process. If anyone outside your organization needs to verify against your application at any time, you will need to go through the Google security review.
Learn more about Unverified apps at Google.
Resources:
How to complete the Google Security Review
Updated